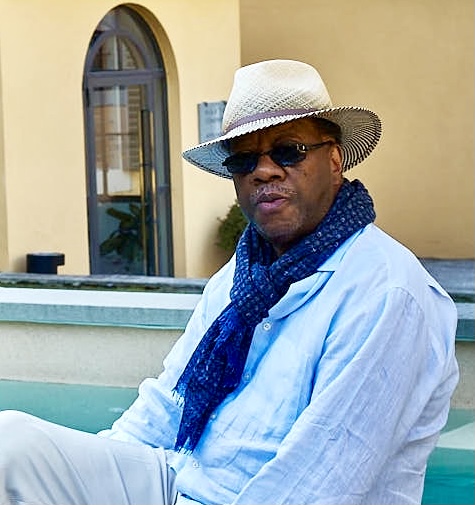 Terry Williams
Terry Williams is a Professor of Sociology at The New School for Social Research. Willams specializes in ethnography, focusing on areas relating to; teenage life, culture, drug abuse, crews and gangs, poverty, and urban social policy. His work has been featured in The American Prospect, New Republic, BBC, WNYC, audiobook, The Daily Pennsylvanian, and the Discovery Channel, among many others.
Williams is the joint recipient of a MacArthur Foundation grant to study the culture of housing projects and is the founding director of the Harlem Writers Crew Project, a multimedia approach to urban education for center city and rural youths. He is the author of several books and publications in sociology and ethnography, most notably, The Soft City: Sex for Business and Pleasure in New York City (2022), The Vanishing Indian Upper Class (2020) Le Boogie Woogie: Inside an After Hours Club (2020), and The Con Men: Hustling in New York City (2014).
His most recent project, entitled 'The Social Life of Stuff,' is a collaborative project with Catherine Murphy, Senior Research Associate at Parsons School of Design. The Social Life of Stuff explores central themes in sociology and economics, inquiring about the methods of craft, and seeks to investigate the discoveries people can make when we trace the life of the objects.
See more on research and history here.
---
FACULTY POSITIONS
Professor of Sociology | The New School for Social Research (NSSR), New York (2013-)
Visiting Professor of Sociology | Princeton University, New Jersey (2012)
Conservation of Human Resources | Columbia University, New York (1989)
Visiting Professor of Sociology | Yale University, Connecticut (1991)
COURSES TAUGHT
Urban Sociology
Race in America
Seminar as Moot Court
Youth Culture
Sex and the City
Consumption and the City
Seminar as Spectacle
Seminar as Talk-Radio
Seminar as Organic Novel
Seminar as Manuscript: The Living Book
Ethnographic Field Methods
---